There are numerous attractions and resorts or other things to do that have been removed or altered from my favorite place, Walt Disney World.
RESORTS
Fort Wilderness - This is by far my favorite place to stay when I visit and there have been a lot of changes since it opened. Some good and some not so good.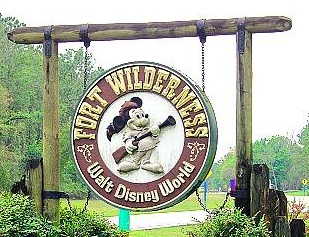 The Fort Wilderness Railroad - Was a smaller train than the one at The Magic Kingdom but it was unique in the fact that it went through the campground and woods surrounding. It was later removed due to problems but you can still see evidence that it existed, if you know where to look. In fact, it would go just in front of The Meadows Trading Post. Talk about awesome!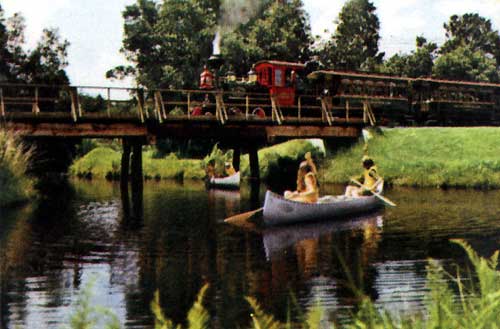 Marshmallow Marsh - This was at nighttime and you would gather with about 25 other guests behind The Meadows Trading Post at the dock on the river. This was before the bike barn and all that existed. You would get into large canoes and proceed to paddle out to Bay Lake. The route you took is no longer traveled as it is overgrown. Trust me, I did it years later and the water was shallow, dirty and the brush was hanging down. Once you got to the other dock, on the outside canal near Bay Lake, you walked to the beach and there were campfires, sing a-longs, stories and roasting of marshmallows. You then got back in the canoes and paddled back to the trading post. Great for cold nights.
Swimming in Bay Lake used to be allowed and I had done that a few times. Used to have a floating platform with a slide on it.
River Country was the original water-park and was so much fun. Had only a few slides but there were other things to do in the water. A tube rapids, tire swing and various other activities.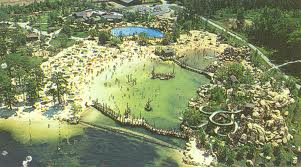 One of my other favorite things to do was ride the tram around the campground. This was before busses only serviced the area. Was a great way to spend an hour.
The original fort playgrounds they had actually looked liked forts and you could have all sorts of fun in them. Had walls and guns to actually have battles.
The basketball and volleyball courts actually had a ball holder for you to get a ball and then put it back when done. Ahh, the good ole days.
Contemporary Resort - Never stayed here but visit often.
On the first floor, there was a game room that had so many cool and retro games. It was huge and it also had a quick stop food counter.
While it's been a while since I've been there and maybe it hasn't changed, but going out to the roof of the Contemporary was a great place to just really see Walt Disney World.
Lake Buena Vista
The original Walt Disney World Village. While small, it had a charm to it that was appealing to everyone. It used to have a slide like play section that kids could spend time in, on and around. It wasn't nearly as commercialized as it is now.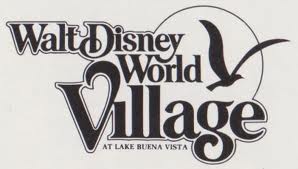 Mr. Toads Wild Ride - This was closed for Winnie the Pooh and while it's a nice ride, it's not Mr. Toads. Mr. Toads had 2 tracks you could ride and while similar, they had their differences. The ending was always the same though. This video is from the left track.
Snow White's Scary Adventures - Closed so they can have another meet and greet. Really???
This was a really good ride and I was fortunate to go on the one at Disneyland Paris recently.
The Skyway - Closed many years ago.
Mission to Mars - Closed down for the New Tomorrowland and became Alien Encounter. I miss the cheesy effects and the pre-show.
Alien Encounter - Was pretty cool as was the pre-show. Closed down for crappy Stitch's Escape. Terrible show now!!!

Star Jets - Turned into Astro Orbiter with the New Tomorrowland.
20,000 Leagues Under the Sea - Closed and had a playspot built on it. It has now been used for the New Fantasyland Expansion area.
Swan Boats - Closed down. These took you on a boat trip through the waterways of The Magic Kingdom. This is a great video that shows some of the up close views you don't see today.
If You Had Wings - Classic Dark Ride sponsored by Eastern Airlines. Closed and became Dreamflight by Delta. Now it's Buzz Light-year and still decent. Just miss the nostalgic memories.
Home of Future Living (Space Mountain Walk Thru) - This was the show at the end of the ride where there was a family and their home and how it may look in the future. Some very cool things. Had an upstairs too that could be seen from the WEDway Peoplemover. The ending was changed several times and was never as cool as the original.
Horizons. One of my favorite rides in all of Walt Disney World. Long gone now, having been replaced by Mission Space, which is in itself is a fascinating and extreme ride, doesn't come close to the experience gotten at Horizons.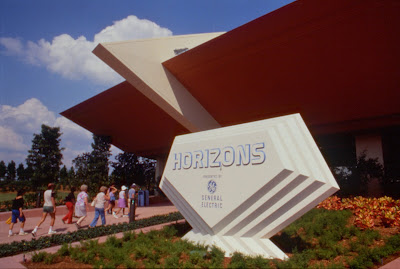 Another really good dark ride. While Test Track is ok, this ride was pretty awesome the way it was.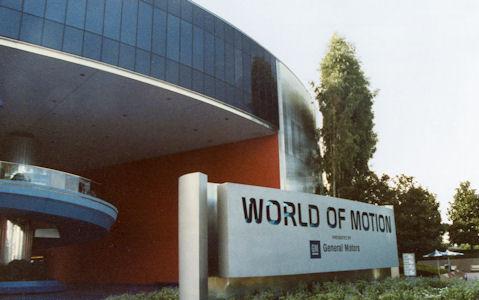 Universe of Energy - Long before Ellen came around, this was a very cool ride with quite possibly the best pre-show ever.
Communicore - Miss The Fountain of Information. Many interactive things to do.

Journey Into Imagination - I miss Dreamfinder and Figment. What they have now is
a very poor attempt to shove Figment in your face. And the Imagination
Playground was awesome! You could be in the movies and just spend an hour in
there easily. That ride layout was incredible and the new one uses maybe just
over 60% of it. So sad to see the good ones go.

The Living Seas - Not the most exciting attraction but it had it's points of interest. The Hydralators were awesome. Here's a clip I found of the entrence with the movie, hydralators and sea cabs.
The original EPCOT CENTER Logo.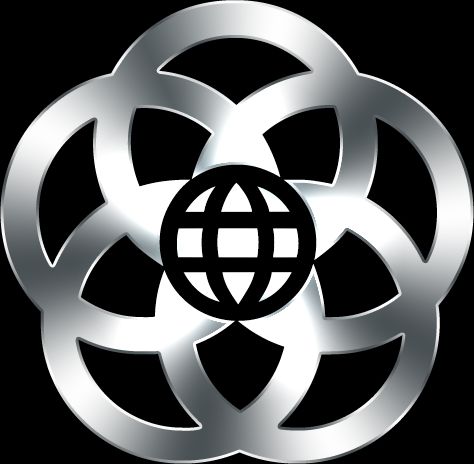 Disclaimer: I am using these videos for purpose of entertainment and am not claiming them as my own. I borrowed these off of youtube. I do not own them.